Smart Diaper Backpack
Go out in style with the most advanced baby travel diaper bag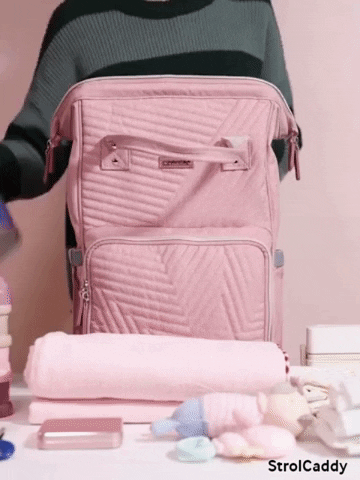 HIGHLIGHTS
A Place for Everything and Everything in its Place - This baby travel bag has large enough space to carry bottles, diapers, wipes, and other baby items for up to 3 children. With a separate compartment for everything, you won't struggle to find what you need.
USB charging port - It has a USB charging port so your phone never goes out of power.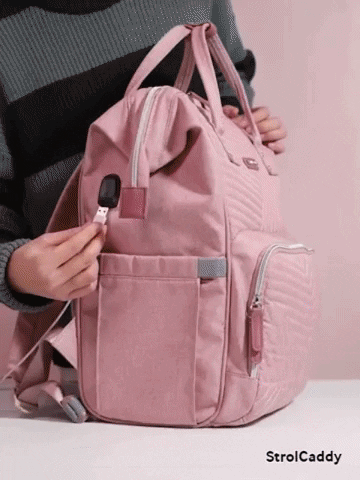 Insulated compartments - Our insulated compartments keep your baby's milk bottles warm.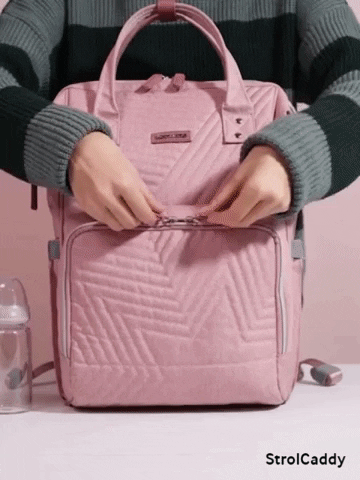 Ease of access - You won't know how you lived without the tissue/wipe dispenser. Lower access zip, to quickly get to the bottom of the bag and a secure on the back to keep your valuables safe.
Lightweight - We have engineered this bag to be as lightweight as possible, putting less strain on your back. Adjustable padded shoulder straps and top handles offer multiple carrying options.
Easy to clean - The bag features high quality, durable materials including waterproof canvas on the outside, and water-resistant polyester on the inside allowing you to easily wipe off any mess.
---
Being a first time mom i wish someone would have told me to go with a backpack diaper bag...finally got one now that my son is 17 months and i regret not getting it 17 months earlier lol but this bag is amazing! So many compartments...i can fit my stuff and babys stuff in here including clothes and a blanket without it looking overstuffed....if you have stuff you need at the bottom of the bag theres easy access from the back so you dont have to pull everything out to find it
The backpack is just gorgeous! It is executed at a very quality. The fabric of the lining is dense, all the lines are even. Includes a cord for recharging from powerbank. I'm impressed. I recommend this this bag to everyone ⭐⭐⭐⭐⭐ The back pocket for the phone or wallet is large for the entire width of the back of the backpack. The bottle cover is very dense, inside is foil. The bag for diapers is quite roomy (includes 5 diapers and a disposable diaper, and there is still a place). . Also recommend, because the quality of this bag is on top!⭐⭐⭐⭐⭐
I was so excited to receive this bag! I have been carrying around a large diaper bag that I purchased from Amazon as well and carrying a toddler with the bag was way too heavy! So excited to wear a backpack so I can easily chase my son around. It's a great size with tons of pockets! I want to order one in every color! Such a great price! Seems like great quality too.
Love love love this bag!!!! I wish would of bought this bag sooner, I love that it stays open when you are looking for things, also LOVE that you can get to the bottom of the bag without digging through it. Another plus is that my husband doesn't care to carry it. I have 2 outfits probably 7 diapers, 2 blankets, a water bottle, baby bottle (in the front pocket) baby wipes on the side pocket, dove wipes on the inside, my nursing cover, a canister of formula for just in case moments, and I still have more room for things.
I've only used it a day but so far I'm loving it! I got it since my son is getting bigger which means we're packing more. I took everything out of my old diaper bag (everything was nearly falling out of) to my new diaper bag and not only did it all fit with ease but it's so deep and with all the pockets I still have so much room left! It's adorable and functionable for such a great price! I should have got this bag from the beginning.
I love this bag! I have a traditional diaper bag that seems to get so full and heavy so quickly. This bag is structured so well it holds a lot but keeps its shape and things are easy to access. At the same time it is stylish. It's been a great transition from a standard diaper bag as my son is older and I don't need quite as much when we go out, but still more than my standard purse holds.
Very good quality!!! Perfectly packed, does not smell. I recommend a backpack. Thank you very much!!